---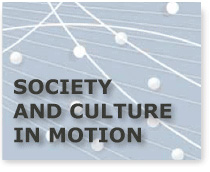 ---
Contact
Dr. Hagen Findeis
(Wissenschaftlicher Geschäftsführer/ Academic Manager)
phone: ++49 (0) 345 / 55 24077
fax: ++49 (0) 345 / 55 27424
hagen.findeis@scm.uni-halle.de
Graduate School "Society and Culture in Motion"
Reichardtstraße 6
06114 Halle (Saale)
---
---
Login for editors
---
Graduate School "Society and Culture in Motion"
Recently published...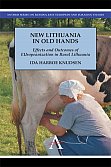 Ida Harboe Knudsen - New Lithuania in Old Hands: Effects and Outcomes of EUropean- ization in Rural Lithuania (London 2012)
"The book's vivid ethnographic examples provide a deep insight into Lithuanians' ambivalent feelings of anxiety, fear, and hope for affluence and a better future." — Prof. Dr. Keebet von Benda-Beckmann, Max Planck Institute for Social Anthropology
History
The Graduate School was initiated by the federal state of Saxony-Anhalt and took up its work in the summer of 2005. It is part of the ongoing consolidation process within the humanities and social sciences as welll as their incorporation in global networks.
Aims
The aim of the Graduate School is to encourage and foster innovative research at the Ph.D. and Postdocs level.
This is achieved by emphasizing the enhancement of interdisciplinary cooperation between the participating academic disciplines. The graduate school brings together expertise in various fields based on shared thematic focuses and organizes a debate which transcends disciplinary and institutional boundaries.
The Graduate School takes into consideration the increasingly internationalization of scientific discourses and intends to actively contribute to this process.
Tasks
The Graduate School supports the interdisciplinary scientific training of graduates (on both at the Ph.D. and Postdoc levels) by a program of seminars, workshops and colloquiums as well as other forums organized for this purpose. The Graduate School bestows grants according to funding. Its scientific program is designed for grantees as well as those graduates who are not aided by a GS SCM grant.
The GS SCM encourages excellent junior scholars from Germany and abroad in particular from Asian and African countries to apply for its grants and to participate in its program.
The GS SCM supports faculty members of the Martin Luther University Halle-Wittenberg in their efforts to obtain both scholarships and outside funded research projects from the following donors as well as other institutions and foundations: the federal state of Saxony-Anhalt, the German Research Foundation (The Deutsche Forschungsgemeinschaft), the German Academic Exchange Service (DAAD), the research programs of the European Union.
---
---