David Soasti Bareta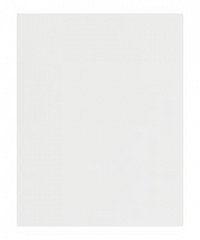 Supervisor: Prof. Dr. Christian Papilloud
Research Project:
Future Explorations: Visions of new meanings in technology-based products
Paulo David Soasti Bareta is a PhD candidate at the Graduate School "Society and Culture in Motion" at Martin Luther University Halle-Wittenberg.
His research project analyzes the evolution of the design process, as a meaning proposal on objects of technological nature.
His broader research interests include co-design, big data, speculative realism, new materialism, posthumanist design, and Anthropocene.
Following undergraduate studies at the Pontifical Catholic University of Ecuador, David earned a Master's degree in Industrial Design and Product Innovation from Tecnologico de Monterrey, Mexico.
Among others, he participated in conferences and workshops of Knowledge Cities World Summit at Universidad de La Laguna - Spain, Congreso Internacional México Transatlántico 2018 at Tecnologico de Monterrey - Mexico, the 1st International Congress of International Bussiness at Universidad Autonoma de Tamaulipas - Mexico, Latin American Network for Economics of Learning, Innovation and Competence Building Systems (LALICS) 2018 and Young Scholar Initiative – Institute for New Economic Thinking (YSI-INET) 2018 at Universidad Autonoma Metropolitana - Mexico.
David is a member of the European Alliance for Innovation (EAI) and European Cooperation for Science and Technology (ECST)
Publications:
with Gerardo Muñiz: "Conceptual model for the explanation of the phenomenon of Radical Innovation at the Disruption of Internet of Things, on scales of SmartObjects, SmartHomes and SmartCities.", in Enrique Sucar, Oscar Mayora and Enrique Munoz de Cote (eds.): Applications for Future Internet, Springer 2016
---
---