---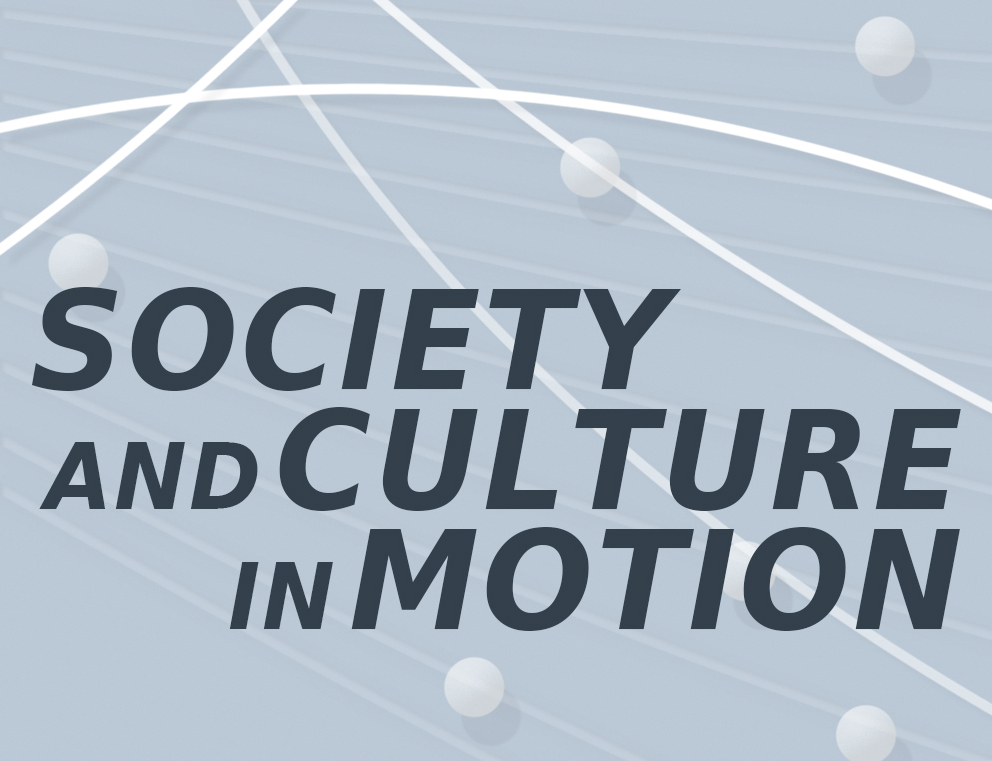 ---
Contact
Dr. Hagen Findeis (Wissenschaftlicher Koordinator)
phone: ++49 (0) 345 / 55 24077
fax: ++49 (0) 345 / 55 27424
hagen.findeis@scm.uni-halle.de
Graduate School "Society and Culture in Motion"
Reichardtstraße 6
06114 Halle (Saale)
---
---
Login for editors
---
Summer Term 2010
Semester Schedule
For more detailed information on the SCM Study Group and the Study Group's sessions see below.
| Date / Time / Venue | Type | Title |
| --- | --- | --- |
| 13.04., 6-7.30 pm, Oriental Inst., SR I | Introduction to the Topic | Matter and Memory: Theories of Natural and Cultural Heritage |
| 20.04., 6-7.30 pm, Oriental Inst., SR I | WIP Group | tba (Dmitri Sevruk) |
| 21.04., 6 pm, Melanchthonianum, HS XVI | Public Lecture | Taking Heritage Seriously: A Critical View on the Critical Heritage Perspective (by PD Dr. Christoph Brumann, MPI for Social Anthropology) |
| 27.04., 6-7.30 pm, Oriental Inst., SR I | Study Group | Ethical implications of memory and their relation to politics |
| 07.-08.05. | Workshop | Methods of Qualitative Textual Analysis |
| 11.05., 6-7.30 pm, Oriental Inst., SR I | Study Group | Transformation of spatial and temporal experience by mediatized remembrance |
| 25.05., 6-7.30 pm, Oriental Inst., SR I | Study Group | Dynamic transfers and meta-political representation of memory and group-identity |
| 28.-29.05. | Workshop | WIP Group, tba |
| 08.06., 6-7.30 pm, Oriental Inst., SR I | Study Group | Nature and Heritage Perception |
| 22.06., 6-7.30 pm, Oriental Inst., SR I | Study Group | Heritage and Copyright |
| 02.-03.07. | Workshop | Sustainable tourism, nature conversation and community development: Perspectives from the anthropology of tourism |
| 13.07., 6-7.30 pm, Oriental Inst., SR I | Study Group | Review Session, tba |
---
SCM Study Group Summer Term 2010: "Matter and Memory: Forms of Natural and Cultural Heritage"
Convenors: Ralph Buchenhorst and Carsten Wergin
Nature and culture are dynamic and contested terms. The meanings of both have changed over time and across different regions. Heritage and memory offer a fruitful point of entry to understand the contested character of nature and culture, and the complex ways in which these terms are related. The seminar will introduce a set of key theoretical frameworks and approaches within which to situate contemporary debates on nature, culture, heritage and memory. The starting point will be an examination of the ways in which particular sites, objects, rites in the realm of nature and culture are used to commemorate historical events and to draw on them for present day purposes. This will include questions on the formation of cultural landscapes, the confrontation with conflict-laden and violent pasts of local and national history and the influence of philosophical and aesthetic developments. From this, we explore the intermingling of science, politics and environmental policy as seen, for example, in the growing role of non-state actors in governing economies and environments. On a wider scope, this will allow us to examine how cultural, scientific and economic world views have shaped issues and controversies about natural and cultural heritage, and how these are translated into policy approaches and instruments.
Keytopics include, but are not limited to:
Responsive capitalism.

Projective colonisation.

UN heritage exploration.

The question of "value" (monetary) vs. "values" (cultural) - ecological value(s).

How certain knowledge(s) became problem(s).

The specificity of place.

Mobilities within the (post-)colonial situation: culture, society, spatial regimes of segregation.

How narratives move.

How to theorize memory in a transnational age.

Competitive memory and strategies to overcome it.

Commemoration of negative history as a cultural value.
Reading for the Study Group's sessions
Date
Reading
13.04.
No reading. Instead, prepare a short statement on the following question: What are the roles of nature, culture, heritage / memory as well as places / forms of commemoration in my own research project?
Go through the general reading list and find possible connections with / examples from your own research.
27.04.
Duncan Bell,"Agonistic Democracy and the Politics of Memory", in: Constellations, 15(1), 2008, 148-166.
11.05.
Andreas Huyssen, "Memory Sites in an Expanded Field: The Memory Park in Buenos Aires", in: Andreas Huyssen, Present Pasts: Urban Palimpsests and the Politics of Memory, Stanford: Stanford University Press 2003, 94-109.
25.05.
James E. Young, "The Centrality of the Shoah. An Interview with Prof. James E. Young".
08.06.
James G. Carrier, "Mind, Gaze and Engagement: Understanding the Environment", in: Journal of Material Culture 8(1), 2003, 5-23.
22.06.
Michael F. Brown, "Can Culture Be Copyrighted?", in: Current Anthropology 39(2), 1998, 193-222.
13.07.
---
Bibliography
---
---