---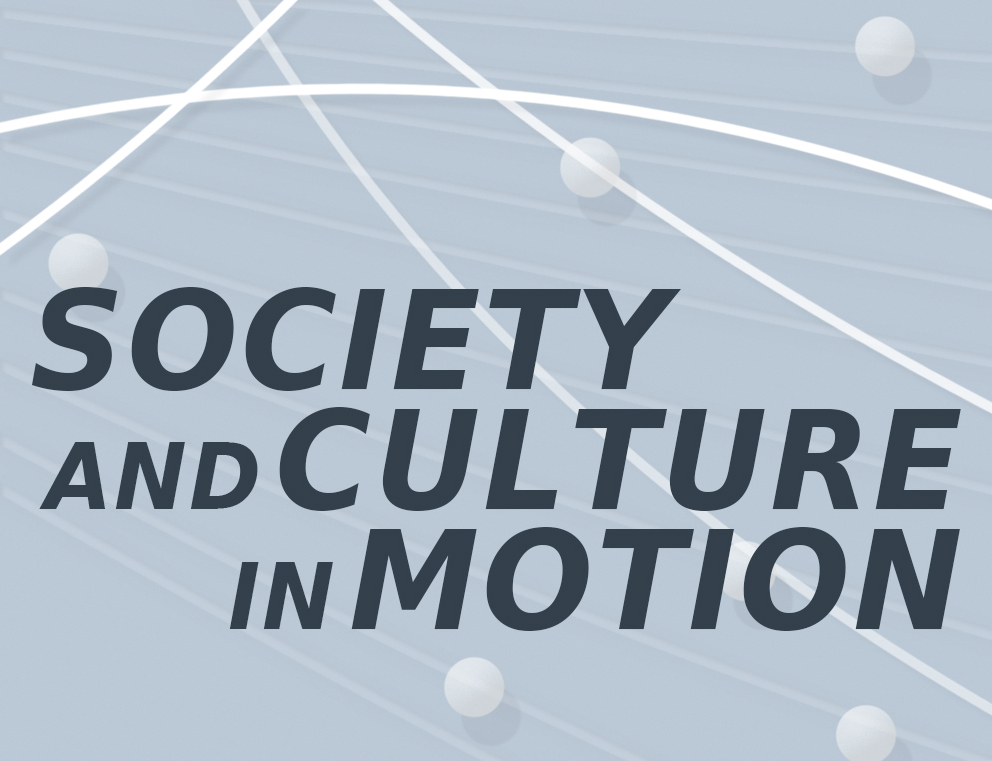 How to reach us
Saxony-Anhalt
Halle/Saale, the biggest city of Saxony-Anhalt, is situated in the south of the Saxony-Anhalt; about 150 km south of Berlin.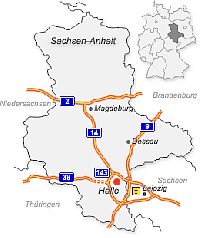 Motorways
A 2
Hannover - Berlin
A 14
Magdeburg - Dresden
A 9
Berlin - München
A 38
Südharz motorway
Göttingen - Leipzig
A 143
Westumfahrung Halle
(partly still under construction)
Using public transportation
Halle is connected to the ICE rail network of the German Railways. Another way of arriving without car is offered via Leipzig/Halle Airport. Direct trains are running from the airport to the main train station in Halle. From there, go on as described below.
By car
Halle can be easyly reached via the motorways A9, A14, A38 and A143 and their feeder roads. See below for the way to continue inside the town of Halle.
At Halle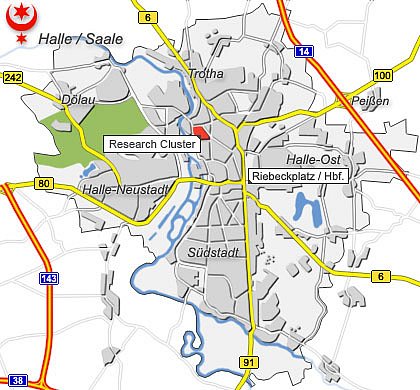 Location in Halle
The Graduate School SCM is in the Mühlweg quarter of Halle. Among others the Museum for Early History is close-by.
Using public transportation
Shuttle trains between the Leipzig/Halle Airport and the main station in Halle run every 30 minutes from the station, the Graduate School SCM can be reached within approx. 15 min. with the tramways 7, 8 or 12.
By car
See city map above.
---
---