---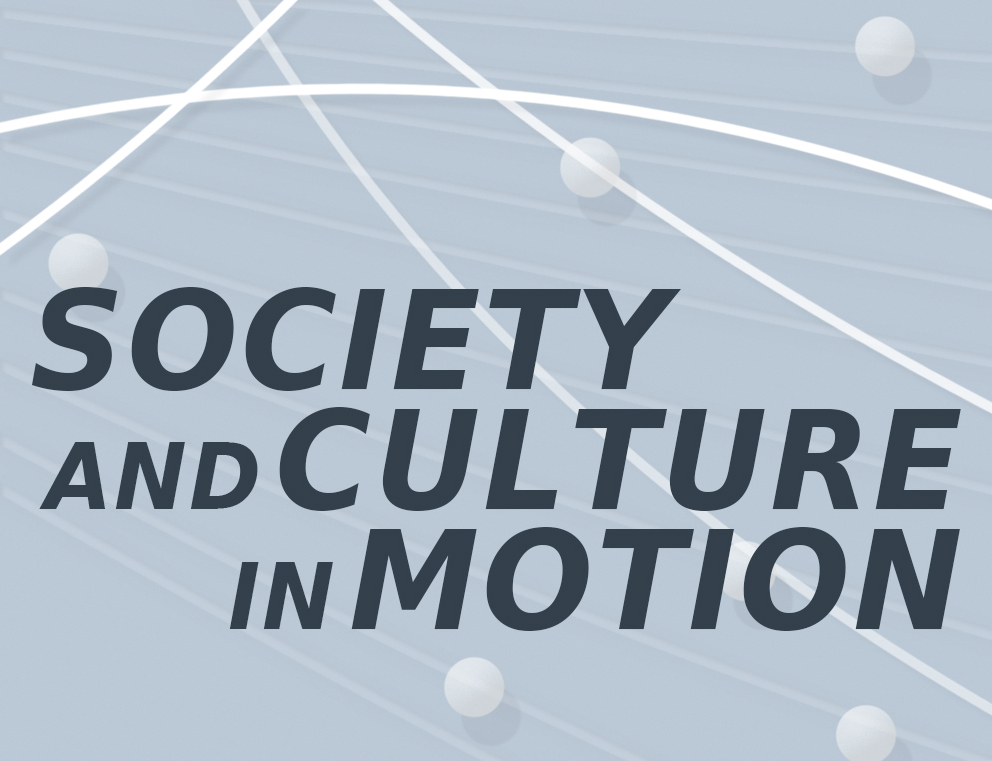 Dr. James M. Thompson

Senior Research Fellow
(08/2008 - )
The Translation of Human Rights: A Praxis-Theoretical Approach to the Origin of Values
The project investigates the possibility of renewing the Human Rights Discourse by means of the concept of translation. Closely related to the pragmatic approaches of Dewey and Mead, the main question dealt with is how values - Human Rights being one such example - originate within the context of human activities and interactions (Joas 1999) as well as how subjective commitments are formed. In addition to this genetic perspective on values, it is of importance to look at the inverse role these values play in the constitution and transformation of beliefs, judgments, justifications and actions within a given "cultural horizon." At this point it is possible to investigate the interrelation of values, norms, and actions that are not based upon uniform, normative points of reference such as universally recognized principles, but rather upon divergent and heterogeneous interpretational approaches, and thus refer to different coexisting translations (Rottenburg 2006).
Central Issues of Discussion: (1) The inadequacies of the current Human Rights discourse foundation in creating Human Rights valid for different cultures. (2) The connections between: the origin of values, their binding force, the role the experimental aspect of inquiry and action plays in the creation of norms, and the relevance of cultural translation. (3) By understanding Human Rights as arising out of social practices, the gap between empirical and theoretical reflections is diminished, thereby creating an opportunity in which to evaluate the possibilities and limits of such a discourse.
Present Initiatives
Paper: "The Phenomenological Impulse: Experience and the Primacy of Practice", Nordic Wittgenstein Society, Stavanger Universität, Norwegen, 30.-31. Mai, 2014.
Workshop: "Practices and the Practical Turn", (organisiert mit Ralph Buchenhorst und Daniele Cantini), Graduate School Society and Culture in Motion, Universität Halle-Wittenberg, Deutschland, 4. Juni, 2014
Paper: "Anticipatory Knowledge and the Generation of (In)security", VAD Tagung, Universität Bayreuth, Deutschland, 11.-14. Juni, 2014
Graduate Workshop: Dr. Kathy Davis (VU Amsterdam) "Doing global/multi-sited ethnography", (organisiert mit Sophie Pfaff) Graduate School Society and Culture in Motion, MLU, Deutschland,

Juni 24. 2014
Lecture: Dr. Kathy Davis (VU University, Amsterdam) "Can a Feminist Dance the Tango? Some Reflections on the Experience and Politics of Passion" (organisiert mit Sophie Pfaff),

Research Cluster "Society and Culture in Motion", MLU,

Deutschland, Juni 24. 2014, 6-8pm
International Workshop: "Conflict Resolution, Remembrance, and Justice: Towards an International Center for Reconciliation at the University of Halle", (organisiert mit Ralph Buchenhorst),

Research Cluster "Society and Culture in Motion", MLU,


17.–18. Jüli, 2014

Conference: "The Pragmatic Dimension of Wittgenstein's Work", Research Cluster: Society and Culture in Motion", Nov. 2014
Special Issue: "Wittgenstein and Contemporary Moral Issues", herausgeben mit Benjamin De Mesel) in der Zeitschrift Ethical Perspectives (erscheint März 2015)
Workshop: "Anticipatory Knowledge and the Politics of Intervention", Dez. 2014, Research Cluster: Society and Culture in Motion", Universität Halle-Wittenberg
Conference: "Wittgensteinian Approaches to Moral Thought", (organisiert mit Stefan Rummens und Benjamin De Mesel), KU Leuven, Belgien, 17.-18. September 2015
Education & Awards
| | |
| --- | --- |
| 2006 | Ph.D. Philosophy, Southern Illinois University, Carbondale |
| 2003-2004 | Dissertation Research Award |
| 2000-2003 | Doctoral Studies in Phenomenology and Ancient Philosophy, Bergische Universität Wuppertal |
| 2003 | S. Morris-Eames Scholarship |
| 2000 | Paul Schilpp Award for Academic Excellence |
| 1999 | M.A. Philosophy, Southern Illinois University, Carbondale |
| 1997 | B.A. Philosophy, California State University, Sacramento |
Institutional Teaching and Research Appointments
Katholieke Universiteit Leuven, Belgium
| | |
| --- | --- |
| 2011 - 2014 | Guest professor: Epistemology and Philosophy of Language |
University of Zürich, Switzerland
| | |
| --- | --- |
| 2009-2010 | Guest Researcher and Lecturer: Department of Philosophy |
Martin Luther University Halle-Wittenberg
| | |
| --- | --- |
| since 2012 | Senior Lecturer: Social, Political, and Moral Philosophy |
| since 2008 | Senior Research Fellow: Research Cluster "Society and Culture in Motion" |
| 2007-2008 | Lecturer: Social, Political, and Moral Philosophy |
| 2006-2007 | Lecturer: American and Intercultural Studies |
| 2005-2006 | Lecturer: Philosophical Foundations of Education |
| 2004-2005 | Lecturer: Philosophy of Language, Phenomenology, and Education |
Southern Illinois University, Carbondale
| | |
| --- | --- |
| 2003 | Instructor (Department of Philosophy) |
| 1998-2000 | Instructor (Department of Philosophy) |
Publications
Monographs
| | |
| --- | --- |
| (in preparation) | Epistemic Practices: Rethinking Our Approach to Knowledge |
| (in preparation) | The Translation of Human Rights: A Praxis-Theoretical Approach to the Origin of Values |
| 2008 | Wittgenstein on Phenomenology and Experience: An Investigation of Wittgenstein's 'Middle Period', University of Bergen Press (Second Revised Edition expected 2015) |
Edited Editions and Journals
| | |
| --- | --- |
| (in preparation) | Wittgenstein's Cambridge Lecture on the Philosophy of Psychology (1947), co-edited with Josef Rothhaupt |
| 2015 | Wittgensteinian Approaches to Moral Philosophy, co-edited with Benjamin De Mesel, Special Issue in the Journal Ethical Perspectives (scheduled for March 2015) |
| 2012 | Wittgenstein and Ancient Thought, co-edited with Ilse Somaville, Parerga Verlag |
Articles, Book Chapters, and Reviews
| | |
| --- | --- |
| (in preparation) | "Practices, Convictions, and the Emergence of Moral Commitments" |
| (in preparation) | "Getting Clear about the Relationship between Human Rights and Human Security" |
| 2014 | "Wittgenstein's Return: A Methodological Transition", Conceptus: Zeitschrift für Philosophie, Vol. 40, 98, pp. 13-25 |
| 2013 | "Human Rights and the Translation of Relevance: An Interplay between the Global and the Local", in Homelands in Translation, Vol. XII in the series Civiltà del Mediterraneo, Edizioni di Storia e Letteratura, pp. 245-260 |
| 2012 | "Páthos und mystische Erfahrung: Eine experimentelle Interpretation des metaphysischen Subjekts im Tractatus", in Wittgenstein and Ancient Thought, editors Ilse Somaville and James Thompson, Parerga Verlag |
| 2010 | "Form(s)-of-Life and the Possibility of the Other: Remarks on the Encounter of Alterity" in Form(s) of Life and the Nature of Experience, ed. by Antonio Marques and Nuno Venturinha |
| 2008 | "Self-Confrontations: 'Socrates,' Wittgenstein, and the Reference to What Cannot be Known", mit Christiane Thompson in Bildende Widerstände - widerständige Bildung. Blickwechsel zwischen Pädagogik und Philosophie, hrsg. von C. Thompson and G. Weiss, Transcript Verlag, 43-60 |
| 2008 | Wittgenstein's Phenomenology" in Reduction and Elimination in Philosophy and the Sciences, editors Alexander Hieke et al., Kirchberg am Wechsel: Austrian Ludwig Wittgenstein Society |
| 2008 | "Reflektionen des Sich-Zeigens," in Rundbrief Fotographie, Vol. 15, No. 1 |
| 2006 | "The Significance of Interculturality for the Problem of (In)Transparency," in Cultures: Conflict-Analysis-Dialogue, editors Christian Kanzian et al., Austrian Ludwig Wittgenstein Society |
| 2005 | "Wittgenstein's Phenomenology: Reconsidering the Relationship of Experience and Language," in Time and History, editors Friedrich Stadler et al., Kirchberg am Wechsel: Austrian Ludwig Wittgenstein Society |
| 2002 | "Wittgenstein's Contributions to Philosophy," in Persons: An Interdisciplinary Approach, editors Christian Kanzian et al., Kirchberg am Wechsel: Austrian Ludwig Wittgenstein Society |
Published Translations
| | |
| --- | --- |
| 2013 | "A Hitherto Unpublished Typescript of Wittgenstein" by Ludwig Wittgenstein, in The Textual Genesis of Wittgenstein's Philosophical Investigations, editor Nuno Venturinha, Routledge |
| 2010 | "Ramsey's Notes on Time and Mathematics", by Frank Ramsey, in Wittgenstein After his Nachlass, edited by Nuno Venturinha, Basingstoke: Palgrave Macmillan |
| 2007 | "The Phenomenology of Boredom," by Georg Breidenstein, in Ethnography and Education, Vol. 2, No. 1, pp. 93-108 |
| 2006 | "Education or Service? - Remarks on Teaching and Learning in the Entrepreneurial University," by Andrea Liesner in Educational Philosophy and Theory, Vol. 38, Issue 4 (Special Issue) |
| 2003 | "Coming to an Understanding Between Cultures: A Phenomenological Approach," by Klaus Held, Aron Gurwitsch Memorial Lecture, Society for Phenomenology and Existential Philosophy (SPEP), 2002, in Philosophy Today |
| 2001 | "Not Self-Sufficient Meanings and the Meaning of the Not Self-Sufficient: An Approach to Husserl's IV Logical Investigation," by Heinrich Hüni, in Proceedings from the Chinese Society for Phenomenology |
Selected Presentations
| | |
| --- | --- |
| 04/2011 | "The Obama Administration's Human Rights Record", Continuing Education Conference for Teachers, U.S. Embassy and Thilim, Jena, April 1st, 2011 (Invited Speaker) |
| 11/2010 | "Globalization of Mind and Youth Culture", Continuing Education Workshop for Teachers (Thilim), Bad Berka, November 25th, 2010 (Invited Speaker) |
| 09/2010 | "Translating Human Rights: An Interplay between the Global and the Local", Graduate Summer School, University of Naples, Italy, September 2010 (Invited Speaker) |
| 05/2009 | "Translating Form(s)-of-Life?: Remarks on the Encounter of the Other", International Wittgenstein Workshop: Form(s) of Life and the Nature of Experience, The New University of Lisbon, Lisbon, Portugal, May 2009 (Invited Speaker) |
| 02/2009 | "Corporate Social Responsibility and the Financial Crisis", Continuing Education Seminar, Leucorea, Wittenberg, Germany, February 2009 (Invited Speaker) |
| 01/2009 | "Menschenrechte: Die Entstehung von Werten und Normen" [Human Rights: The Genesis of Values and Norms], Excellence Research Network: Enlightenment, Religion, and Knowledge, Martin-Luther-Universität Halle-Wittenberg, Germany, January 2009 (Invited Speaker) |
| 11/2008 | "Klären, was die Trennung von Staat und Kirche eigentlich bedeutet: Zur Herausbildung und Bedeutung des "religious activism", in den USA" [Working out the Meaning of the Separation of Church and State: A Look at the Rise and Impact of Religious Activism within the United States] Transatlantic Dialogue Lecture Series, presented by U.S. General Consult and the Konrad Adenauer Foundation, Erfurt, Germany, 2008 (Invited Speaker) |
| 11/2008 | "Die historische Rolle der Religion in der Entstehung und Entwicklung von Werten und Normen in den Vereinigten Staaten," Transatlantic Dialogue Lecture Series, presented by U.S. General Consult and the Konrad Adenauer Foundation, Erfurt, Germany (Invited Speaker) |
| 11/2008 | "Democracy in Action: The International Implications of the U.S. Presidential Election" Continuing Education Seminar, Eisleben, Germany (Invited Speaker) |
| 8/2008 | "The Origins of Wittgenstein's Phenomenology," 31st International Wittgenstein Symposium of the Austrian Ludwig Wittgenstein Society, Kirchberg, Austria |
| 2/2008 | "Interpreting Freedom of Speech," Continuing Education Seminar, Leucorea, Wittenberg, Germany (Invited Speaker) |
| 12/2007 | "Discourse and the Constitution of Political Power," Colloquium Series, Martin-Luther-Universität Halle-Wittenberg, Germany |
| 10/2006 | "Antebellum Southern Intellectualism: Diversity and the Notion of a Good Society," U.S. Embassy Teacher Academy & Center for U.S. Studies, Wittenberg, Germany (Invited Speaker) |
| 8/2006 | "The Significance of Interculturality for the Problem of (In)Transparency," 29th International Wittgenstein Symposium of the Austrian Ludwig Wittgenstein Society, Kirchberg, Austria |
| 8/2005 | "Wittgenstein's Phenomenology: Reconsidering the Relationship of Experience and Language," 28th International Wittgenstein Symposium of the Austrian Ludwig Wittgenstein Society; Kirchberg, Austria |
| 8/2004 | "At the Limits of Resistance: Wittgenstein's Method of Indirect Communication," Society for European Philosophy, London, University of Greenwich |
| 10/2004 | "Das Problem der Skepsis bei Wittgenstein und seine pädagogischen Folgen," Technische Universität Chemnitz, Germany (Invited Speaker) |
| 11/2003 | "Wittgenstein and Phenomenology: Moving Beyond the Inner/Outer," University of Bergen, Norway (Invited Speaker) |
| 5/2003 | "The Embodiment of Thought in Wittgenstein," International Association for Philosophy and Literature, University of Leeds, England |
| 4/2003 | "Heidegger's Re-Affirmation of Aristotle's Ontological Truth: Kuriotata on as Alethes on," Mid-South Philosophy Conference, Memphis |
| 8/2002 | "Wittgenstein's Contributions to Philosophy," 25th International Wittgenstein Symposium of the Austrian Ludwig Wittgenstein Society, Kirchberg, Austria |
| 6/2002 | "Logos and Truth in Heidegger and Aristotle," International Association for Philosophy and Literature, Rotterdam, Netherlands |
| 3/2002 | "Merleau-Ponty's Phenomenological Approach to Language," California State University, Sacramento (Invited Speaker) |
| 10/1999 | "Wittgenstein's Critique of Philosophy," Graduate Philosophy Colloquium Series, Southern Illinois University, Carbondale |
Research Experience
| | |
| --- | --- |
| 11/2203-12/2003 | Wittgenstein Archive, University of Bergen, Norway. Areas of research: Relationship of Experience, Language, and Phenomenology between 1929 and 1936. |
| 1999-2000 | Researcher for the Special Collections section of SIUC archives. Areas of research: Open Court Press (C.S. Peirce, J. Dewey, W. James, E. Mach, S. Shaku, D.T. Suzuki, P. Carus), as well as translations from German and French. |
| Summer 2000 | Review Editor Assistant for Continental Philosophy Review (Anthony Steinbock). |
| 1999 | Center for Dewey Studies. Areas of research: "Works about Dewey" (WAD's) |
Languages
English: Native Speaker
German: Fluent
French: Proficiency
---
---