---
---
Contact
Dr. René Wolfsteller
Research Fellow and Academic Coordinator
phone: +49 (0) 345 55 24077
fax: +49 (0) 345 55 27606
verwaltung@scm.uni-halle.de
room E 01.1
Research Cluster
Society and Culture in Motion
Reichardtstraße 6
06114 Halle (Saale)
postal address:
Research Cluster
Society and Culture in Motion
Reichardtstraße 6
06114 Halle (Saale)
---
---
Login for editors
---
Society and Culture in Motion
Welcome to the website of the Research Cluster "Society and Culture in Motion" and of the associated Graduate School "Techniques of Future-Making".
Funded by the federal state of Saxony-Anhalt, the Research Cluster and the Graduate School form a thematic research center of the Martin Luther University Halle-Wittenberg. Their goal is to develop a distinctive research profile in the humanities and the social sciences, to provide models of structured training for postgraduate students, and to attract external funding.
The Capacity for Truth: Of 'Restitution' in African Systems of Thought - Amo Lecture 2018 by Professor Achille Mbembe
Recording of the Anton Wilhelm Amo Lecture by Professor Achille Mbembe on "The Capacity for Truth: Of 'Restitution' in African Systems of Thought", delivered on 14 November 2018 at the Martin Luther University Halle-Wittenberg.
Recently published...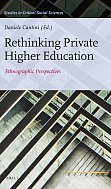 Daniele Cantini (ed.) - Rethinking Private Higher Education
The strengths of this book are its ethnographic detail, which shows the complexity and fast changing forms of private higher education, and its reluctance to jump to simplified labelling of public and private. It is a model for further ethnographic studies of local developments in higher education.
[weiterlesen auf www.brill.com]
---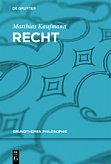 Matthias Kaufmann - Recht
Das Recht ist heute am Besten durch das Paradigma unterschiedlicher Formen der Aushandlung zu erfassen. Dies hat Auswirkungen auf klassische Themen wie Legitimität, Souveränität, Freiheit, Gleichheit, aber auch Gerechtigkeit im nationalen und internationalen Rahmen.
---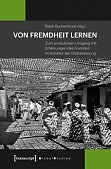 Ralph Buchenhorst (Hg.) - Von Fremdheit lernen
Die Beiträge des Bandes untersuchen die Prozesshaftigkeit und Relationalität von Fremdheit, die von ihr ausgehende Destruktivität – und besonders auch ihre konstruktiven Impulse. Sie erkunden Gestaltungs- und Reflexionsmöglichkeiten im Blick auf die Verarbeitung von Fremdheitserfahrung für Wissenschaften, Rechtssysteme und öffentliche Diskurse.
---
---